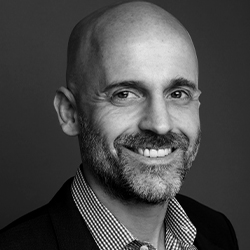 Richard Achee
Board Advisor - Technology
Richard Achée is a Technology Partner lead at Google. For over 22 years, Richard has been working with organisations around the world to help them use technology to become more collaborative, creative, and innovative.

In his current role at Google, he works with companies who are building enterprise solutions for Chrome. As part of his role, he helps technology partners build their product roadmaps using Google's innovation in web development, devices, machine learning and cloud technology, and define their go-to-market strategy leveraging Google's brand and ecosystem.

In his 20% time, he focuses on innovation in education. From 2014 to 2018, he led the Google EDU Think Tank. The mission of the Google EDU Think Tank is to provide early adopters of Google for Education solutions in K-12 with an opportunity to share ideas, best practices and practical lessons that they can immediately bring back to their school districts.

In 2017, he created Python MC, a free, online curriculum to teach coding to middle- and high-school students in underserved communities through hip hop and music creation. Students work with a digital audio workstation, a library of samples, and a Python interpreter, learning to build their own beats through writing Python code. He is now leading a team at Google focused on scaling the program globally.