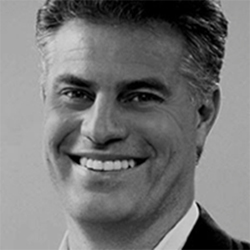 Mark Strecker
Board Advisor - Technology
Mark Strecker is a Managing Partner at Sansa Advisors providing corporate strategy and M&A advice to leading technology companies.

He has over 25 years of high-tech and M&A experience. As a former member of Singtel's senior management team and regional board member, Mark put together a multi-billion dollar corporate growth strategy for Singtel and led the acquisition of multiple companies that led to massive EV growth.

He was Head of Corporate Strategy at Seagate Technology and led the technical account team for Sun Microsystems. Mark was also a Management Consultant with Arthur D. Little in Corporate Finance, where he helped companies develop their strategic plans and model their financial objectives.

Mark was also a VP of Business Development at Cellmania, which was acquired by RIM, a leading mobile platform provider. He focused on market development and account management relationships with mobile operators and strategic partners worldwide.

Mark has been instrumental in building successful start-up companies, serving as a founding team member of MSX (acquired by Cellmania), and co-founder of Convade, a content management solution provider.

He has a 1st Class degree and a Masters in Mechanical Engineering with Manufacturing Systems from the University of Bristol. He is fluent in English and French.