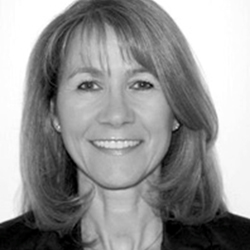 Gabi Schindler
Head of Marketing and Board Advisor
Gabi Schindler is the CMO at Sansa Advisors and leads deal marketing matters.

She has extensive marketing experience leading global marketing and communications at Fortune 100 companies, start-ups, and medium sized companies.

Gabi was formerly CMO of Nexmo, a leading cloud communications platform company (acquired by Vonage). Prior to Nexmo she was CMO at Amobee, a leading mobile advertising company (acquired by SingTel).

She was also the CMO at Azingo, an open mobile platform company (acquired by Motorola), and led global marketing as CMO at Saba, a leading enterprise Learning Management and Talent Management Platform company.

Gabi has been instrumental in building successful start-up companies and new product categories. As the Senior VP of global marketing at PalmSource (acquired by Access), Gabi launched the first successful PalmOS smartphones with Palm, Samsung, LG, Sony, Kyocera, and global operators.

Prior to PalmSource, Gabi was VP of Marketing at AT&T, where she focused on marketing innovative technologies from AT&T Labs. She was also the Senior Director of Global Public Relations at Apple, and was the marketing lead in the PalmSource IPO as well as the acquisitions of PalmSource, Azingo, Amobee, and Nexmo. Gabi is fluent in German and English.